Profile
Proactive, internationally oriented psychiatrist with a research background in psychiatric genetics and a broad interest in neurobiological, clinical, environmental, and societal issues related to (neuro)psychiatry. I enjoy collaborative work in teams of researchers and clinicians, focusing on clinical trials, real-world studies and neuropsychiatric genetics with applicability to the clinic. I have experience in the clinical field of neuropsychiatry, in supervising students as well as residents, in managing teams, and in conducting biomedical as well as more clinically-focused research. My overarching aim is to bridge the gap between research findings and patients with neuropsychiatric disorders, particularly severe psychotic disorders, in the real world, thus disseminating new insights through freely accessible and varying portals and media outlets.
Education and past positions
I studied medicine and Italian language and culture at Utrecht University, as well as in Naples, Madrid, Nicaragua, and Mexico. During my one-year training in neurogenetics at the University of California, Los Angeles (UCLA) I developed a particular interest in psychiatric genetics. The graduate courses, statistical analyses and interviewing of patients have enabled me to build up expertise in psychiatric genetics topics. Upon my return from California I was given the opportunity to combine a PhD program in psychiatric genetics (completed in March 2013) with my residency in psychiatry at UMCU (finished in June 2012). During my PhD project I demonstrated how targeting CSF deepens the understanding of behavioral and genetic mechanisms in those not suffering from severe mental illness.
After finishing my PhD, I moved to the department of Translational Neuroscience at UMCU where I headed the Psychiatric Genetics Program of the Human Neurogenetics Unit for 6 years from 2014.
Current work
In 2021, I moved to the dept. of psychiatry at Maastricht University Medical Center, where our group focuses on DNA/RNA common and rare variant analysis, genetic pleiotropy and pharmacogenomics. We have several ongoing international collaborations and collect DNA and body fluids from patients suffering from several psychiatric disorders, particularly severe psychotic disorders. I also lead and coordinate clinical trials at the country or site level. I am involved in teaching of both residents in psychiatry and biomedical students. My clinical position is an outpatient unit at GGNet where I see patients with severe mental illness and do second opinions.
At our research unit, I supervise ten PhD students who focus on genetic pleiotropy with psychiatric disorders and genetics of schizophrenia patients on clozapine. Our postdoc performs several common and rare variant analyses on existing and newly collected databases. Our lab technicians perform the wet lab genetic analyses necessary to generate some of our data. We often also supervise master students in their thesis projects. We also actively participate in national and international collaborations, e.g. PGC workgroups and several international clinical trials in psychosis studies.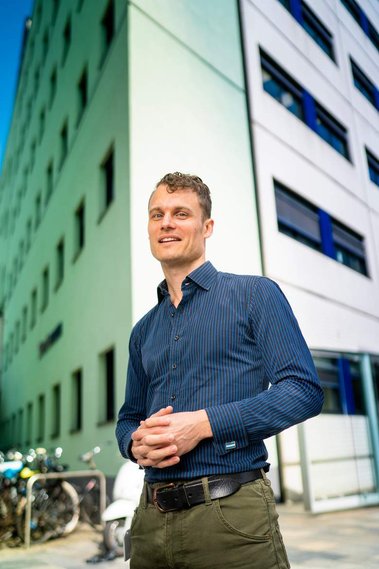 Biography
Jurjen Luykx was born in the Netherlands and has worked and lived in Guatemala, Florida, Nicaragua, Mexico, Naples, Madrid, Los Angeles, Antwerp, and Augsburg. He currently lives with his wife and two sons in Utrecht.
In his free time, I enjoy taking photos of events, people or places that fascinate or appeal to him.